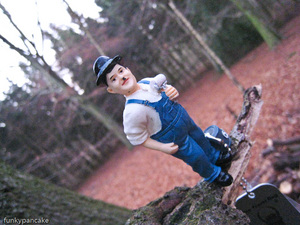 esther and kezia went to a pantomoon yesterday so jane and i went on some geocache adventures. Three bigguns this time. And for the first time i collected a 'travel bug' to take to another geocache as part of an adventure. you can read more about him here
here are janes with the two other caches we found.
we also went for a lovely meal in the fantastically rustic and calm and lovely bar restaurant "The Old House" in Warren Row near/in Crazies Hill. The owner said he was having trouble getting the phone number in the phone book, so in case you found it via googling for "The Old House", it's 01628 825 861 and the postcode is RG10 8QS. You should go as it's great.