i'll not make comments about how society has moved from greedy to needy, but 2009 looks like another exciting year. hopefully somewhere amongst the financial carnage we can all gain a wider perspective on the fragility of life and what on earth we're all doing here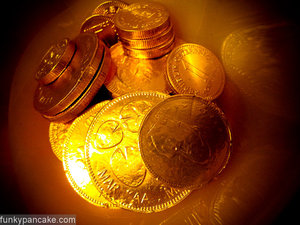 kezia's thought of some new year's solutions (as she calls them). solutions sound much better than resolutions ! i've got a few of my own but won't bore you by sharing as funkypancake isn't that kind of blog. Although at some point i aim to make commenting on the blog easier !
anyway, i wish you and yours a very happy 2009 and thanks for all your visiting and your numerous fantastical comments. take care mateys !