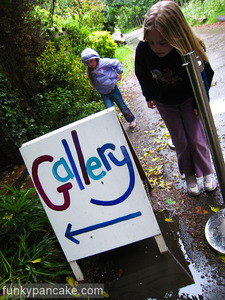 esther, kezia and I went on the Henley Arts Trail yesterday. I didn't take too many photos as it was too wet, and people's art is their copyrights etc.
it really was a great day out. it was fascinating to see the different types of artists and see their studios. everyone was so nice and jolly.
so, all in all, another great bank holiday weekend activity !